As of just last week, MLB commissioner, Robert Manfred stated "unequivocally we are going to play Major League Baseball this year", going on to say the season was without a doubt happening. As the days progress, however, he seems to be going back on his word stating he is "not confident" that baseball will make a comeback this year. So…where does that leave the fans, the players, the owners, etc.?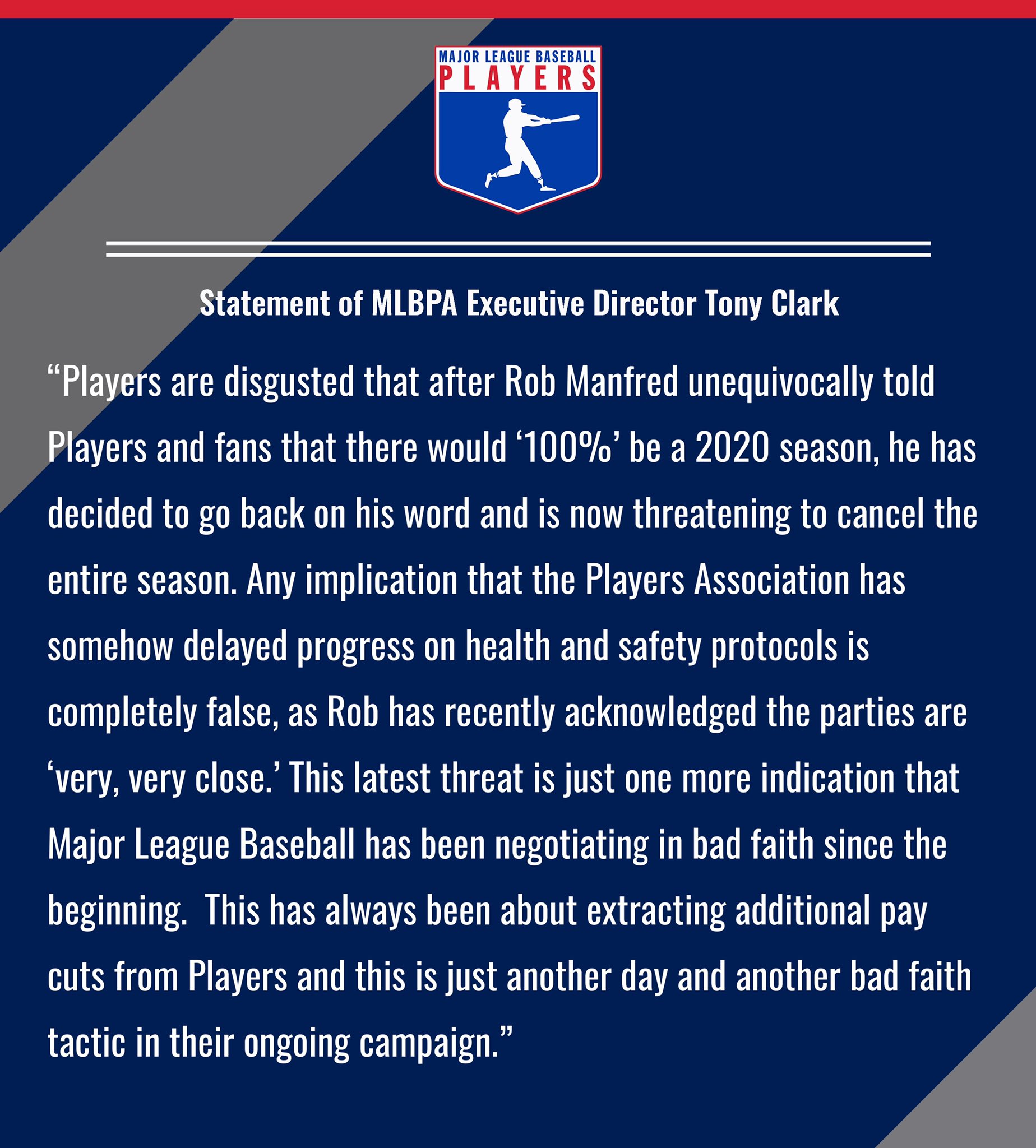 As for the MLB Players Association, they released a statement saying that players are disgusted that Robert Manfred is going back on his word about there being a season this year. The press release went on to say that "Major League Baseball has been negotiating in bad faith since the beginning" and that it has always been "about extracting additional pay cuts from Players and this is just another day and another bad faith tactic in their ongoing campaign" (MLBPA).
If there's one thing we, as fans, have grown to accept this year, is that the sports world has been anything from normal. With talks of the NFL and NBA seasons coming back, we are left to ponder about what could be with baseball still up in the air. It seems as if it's now or never for the possibility of a 2020 season. It's either Manfred and the Players Association come to an agreement, or it looks like we'll be stuck watching re-runs for another half-year.